What to Consider When Buying a Cadillac SUV | Mission, TX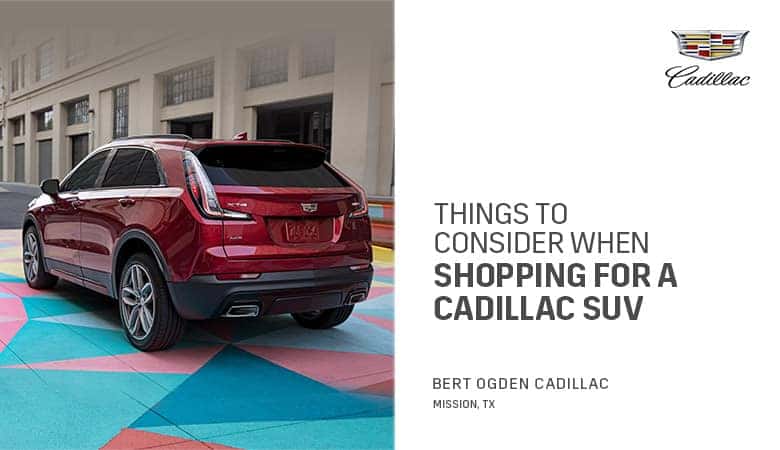 Family-owned Bert Ogden Cadillac in Mission, Texas, offers a wide range of luxurious SUVs — and all are available to buy entirely online in light of the coronavirus pandemic, using our Express Checkout service.
You cannot go wrong with any of the SUVs in our lineup, so the only question you'll have to resolve is which one is right for you.
The lineup includes the Cadillac XT4, Cadillac XT5, Cadillac XT6, and Cadillac Escalade (not to mention the upcoming electric Cadillac Lyriq). Ask yourself these questions to get started.
Space for Passengers and Cargo
If you have a small family and want to keep your carbon footprint light, the size of the Cadillac XT4 or Cadillac XT5 might be right for you; the new Cadillac Lyriq, as an EV, also has a lighter carbon footprint. If you have a larger family or regularly travel with lots of luggage, the Cadillac Escalade might be a better fit. Somewhere in the middle? Consider the Cadillac XT6.
Towing Capability
If you have a boat or an RV that you will need to tow, determine its weight and then look at the different trailering ratings of our SUVs.
Budget Concerns
Set your budget before falling in love with an SUV. Generally, the smaller the SUV, the smaller the price tag.
---
Get a closer look at the Cadillac SUV lineup at Bert Ogden Cadillac in Mission, Texas.