Ways to Extend the Life of Your Car's Transmission | Mission, TX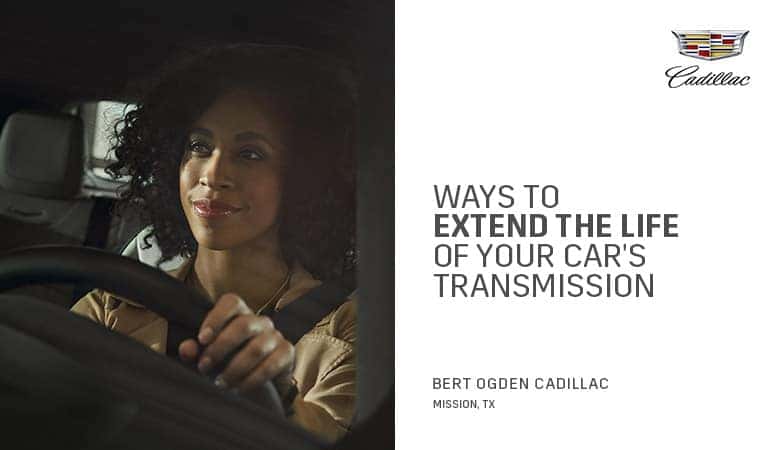 Are you looking for ways to prolong the life of your vehicle's transmission? Wise, as transmission replacements can get expensive.
Our certified techs at Bert Ogden Cadillac in Mission, Texas, have compiled these four tips for getting the most life out of your vehicle's transmission:
Check the fluid often.
To help keep your transmission running smoothly, you should regularly check the transmission fluid levels. You can always top it off as needed, but if you notice it is disappearing way faster than it should be, bring it in for maintenance.
Use higher-quality fluid.
Our team recommends a synthetic transmission fluid; it's better at resisting heat, cold, shearing, and
Stay on top of routine maintenance.
Oil changes and tire rotations every 5,000 miles (or as outlined in your owner's manual) are the most recognizable tasks, but that's not the only routine maintenance your vehicle needs. You can reference your model's owner's manual for specific milestones, but in general, we recommend getting your transmission serviced every 30,000 miles.
Don't drive aggressively. Hard braking, sharp turns, fast acceleration — all these bad driving habits aren't just dangerous; they are also terrible for your vehicle. The rougher you drive, the shorter the longevity of various vehicle components, including the transmission.
---
Contact the service department at Bert Ogden Cadillac in Mission, Texas, for all your transmission maintenance needs.